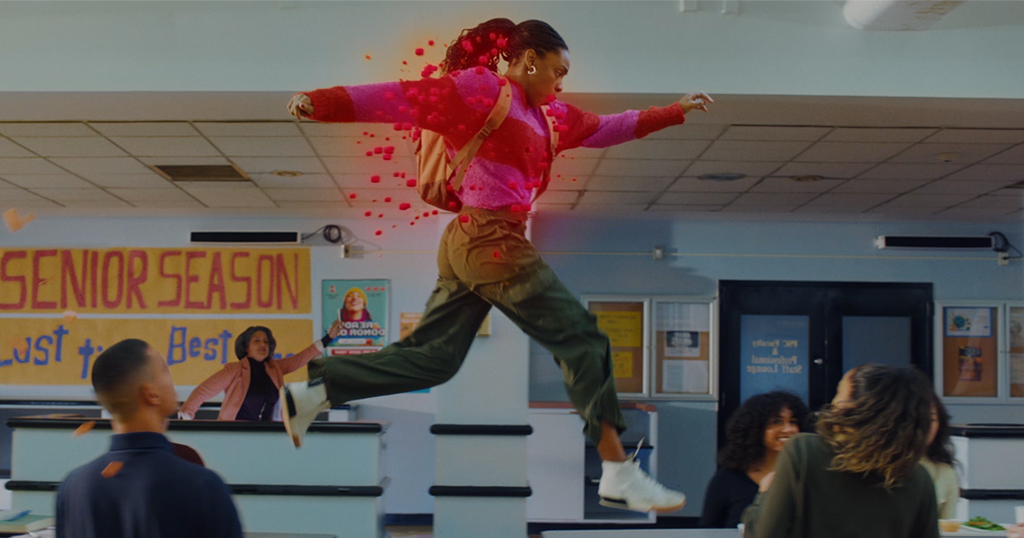 New York Blood Center Encourages Youth Donors to Load Into Life-Saving
NYBC partners with Markham Yard for "Extra Life" video game campaign to activate a new generation of blood donors
NEW YORK, NY — New York Blood Center Enterprises (NYBCe) has collaborated with advertising agency Markham Yard to launch a youth-targeted campaign designed to educate and activate a new generation of blood donors.
To encourage young people to return to donating blood post-COVID, the campaign, titled "Extra Life," incorporates the action and adventure of classic video games to capture a feeling of youth, empowerment, and pixelated nostalgia. An integrated campaign, it utilizes social media, digital, video, and print, with every piece building on the vibrant culture of gaming.
The unprecedented health crisis caused by the COVID-19 pandemic caused a 50% drop in youth blood donations nationwide. NYBC is experiencing a loss of more than 20,000 youth blood donations annually, as high school blood drives continue to lag behind pre-pandemic levels, posing a long-term threat to the stability of the blood supply.
"Our goal is to encourage young people to donate blood, and to do that, we need to engage them in their own language, something that feels familiar and stimulating," said Markham Cronin, Founder and Chief Creative Officer of Markham Yard. "The campaign for NYBCe addresses the urgency of blood donations in a way that evokes the challenges today's youth face. By creating a campaign that has fun in the process, we show potential donors that donating blood is easy, quick, and painless."
"We are excited to be partnering with Markham Yard for this brand-new campaign that works to encourage young people to donate blood through the action and excitement of popular video games," said Andrea Cefarelli, Senior Vice President at New York Blood Center. "We hope that fun initiatives like this one will instill a habit of life-long blood donation for our younger blood donors, as they are absolutely essential to the future stability of our blood supply."
In August 2023, Markham Yard collaborated with SixTwentySix and the director duo Miles & AJ to create two spots as part of the campaign's digital media efforts. These spots further lean into the video game direction, incorporating high-energy cinematography and a graphics-intensive post-production approach.
As part of an ongoing initiative, NYBC is hosting blood drives at college campuses across NY and NJ through the end of the year as an increased effort to encourage students to sign up and donate. Collateral like wall clings, flyers, and sidewalk decals were developed in line with the Extra Life brand campaign and will be distributed and installed across campuses. Donors will receive NYBC/Extra Life branded swag items as a thank you for donating – items like beanies, sticker sheets, pencils, pins, and t-shirts.
Additionally, NYBC will run an influencer campaign utilizing influencers with a predominantly NY audience and affinity with the 18-30-year-old target demo.
The campaign will primarily be digital – running on Instagram, TikTok, Twitch, YouTube, and Programmatic CTV. The preliminary campaign work began appearing on NYBCe's social channels in September 2023, and the digital videos will begin airing on November 6th, 2023.
To make an appointment at a blood drive or donor center near you, donors can call 1-800-933-2566 or visit www.nybc.org.
INQUIRIES:
Markham Cronin: mcronin@markhamyard.com
ABOUT MARKHAM YARD, LLC:
Established in 2005, Miami-based, Markham Yard (MarkhamYard.com) is a full-service advertising agency offering big brand thinking, strategy, design, and creative in a concentrated form for both local and international clients. With eighteen years of experience with global clients across an array of industries, Markham Yard offers the creative power of big agencies in a streamlined and nimble form. Clients include: BurgerFi, Children's Hospital of Richmond Foundation, Anna Griffin, Boyne Capital, Liebherr, Captains for Clean Water, City National Bank, Hell's Bay Boatworks, IT'SUGAR, The New York Blood Center Enterprise, Invincible Boats, Bonefish & Tarpon Trust, the Miami Herbert Business School, Breakthrough Miami, Herman Lucerne Memorial Foundation, and Yellowfin.
ABOUT NEW YORK BLOOD CENTER ENTERPRISES: Founded in 1964, New York Blood Center (NYBC) is a nonprofit organization that is one of the largest independent, community-based blood centers in the world. NYBC, along with its operating divisions Community Blood Center of Kansas City, Missouri (CBC), Innovative Blood Resources (IBR), Blood Bank of Delmarva (BBD), and Rhode Island Blood Center (RIBC), collect approximately 4,000 units of blood products each day and serve local communities of more than 75 million people in the Tri-State area (NY, NJ, CT), Mid Atlantic area (PA, DE, MD, VA), Missouri and Kansas, Minnesota, Nebraska, Rhode Island, and Southern New England. NYBC and its operating divisions also provide a wide array of transfusion-related medical services to over 500 hospitals nationally.